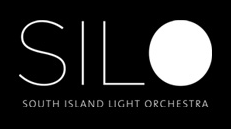 ABOUT US
South Island Light Orchestra
Illumination | Installation | Environments | Spaces | Events
South Island Light Orchestra is a collective of creatives based in Queenstown.
SILO uses light, sound and sculpture, combined with interactivity and strong narratives to deliver immersive experiences and installations.
SILO are the creators of the award winning LUMA Southern Light Project in Queenstown, New Zealand. Drawing from a diverse range of skill sets, the collective creates innovative work and experiences that celebrate the intersection of art, design and technology. SILO collaborates closely with industry leaders in the development of projects that are exhibited at LUMA and events across New Zealand.
Luke Baldock
Luke has worked as a design professional in Queenstown since 2000 and is a keen supporter of local artistic endeavours. Luke has a strong background in architecture, experiential design, project management and production. He is inspired by collaboration across the cultural industries, with technology unlocking creativity.
Simon Holden
Simon Holden's background is a tapestry of mixed media, creating, collaborating and developing a wide range of visual, and aural experiences and art installations. He uses a combination of custom software and hardware, light, sound design and interactive components to create unique sculptural light installations. Simon is also active in music and arts festivals collaborating with other artists and community groups to help develop and deliver art installations around New Zealand.
Tim Buckley
Tim is a graphic designer and brand developer based in Queenstown. Owner of design agency Fluid, Tim is a keen collaborator on a number of local and regional creative projects. With a history in community, issue and environmental design, interests range from relationship management, event instigation and execution, gallery curation, ongoing learning and exploring the space between commercial and community benefit in the arts.
Dan Move
Dan hails from the North Shore, with a background in the New Zealand music Industry, events and graphic design, which found him touring the world with underground house music label 'LoveFunk Records', he was also the Content Manager for Queenstown.com for eight years. Dan specialises in multi-media, networking and participation with an emphasis on sensory experiences and design. Dan also tours the world with Angus Muir Design setting up light festivals and is the event manager and lead for Takapuna Winter Lights.
Duncan Forsyth
Duncan Forsyth has been involved in the arts for the past 30 years, from creating festival environments,  creative director of regional and national conferences, small to large scale electronic music events and creative director in his own wine business. Interests include sculpture, mixed media arts, sensory immersion, performance and interactive experiences.