LUMA
LUMA is an annual sensory experience bringing together illuminated art, light sculpture, performance and community  in Queenstown, New Zealand.
The SILO creative team works year round to curate, create and deliver LUMA.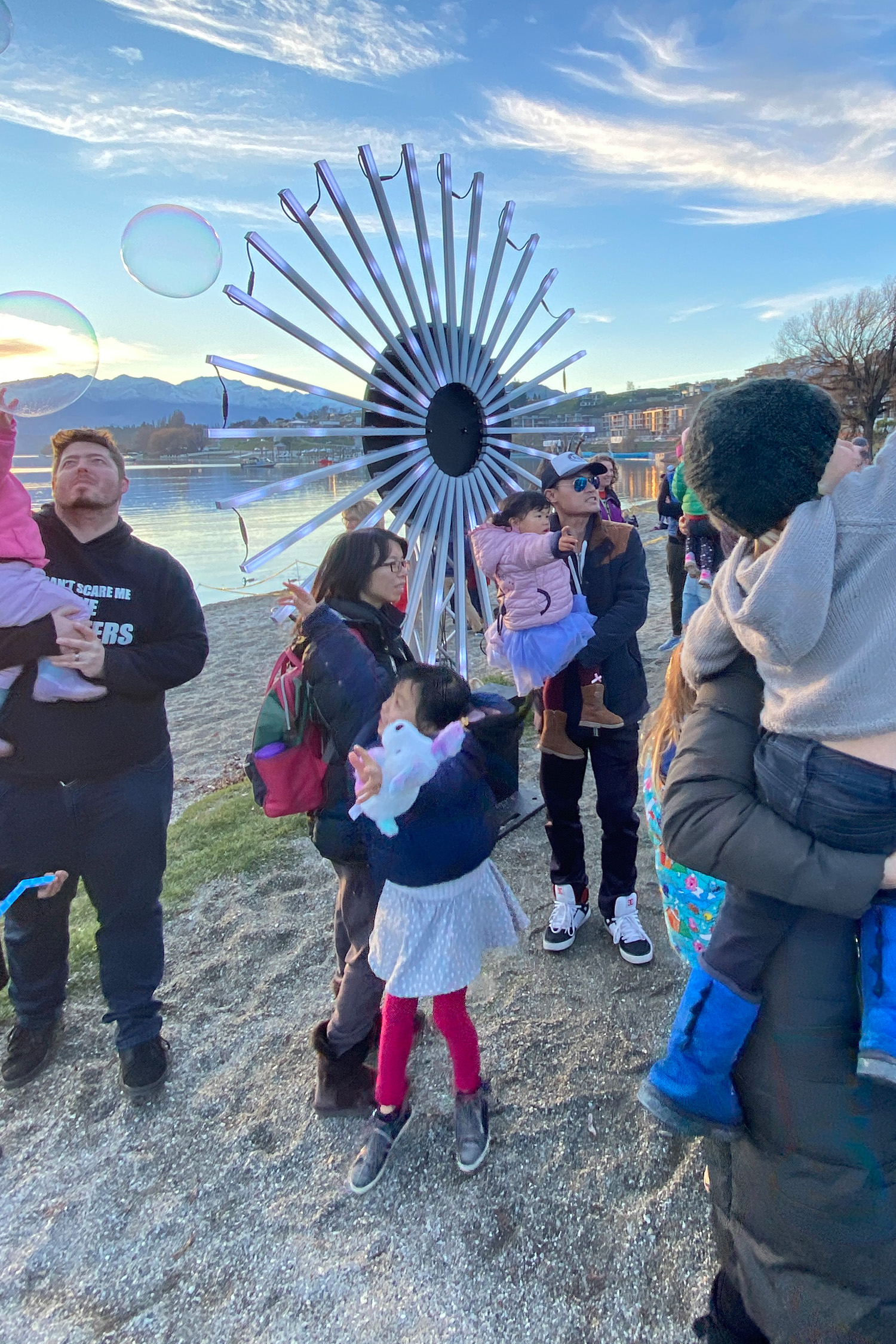 Whirl
Lead Artist: Simon Holden
A mesmerising whirl of colour generated real time, and reactive. Get up close and push light around. Whirl can also be non reactive with a myrad of colourful illuminations.
Materiki – Wanaka 2021
Feels
Lead Artist: Daniel Green
Feels is a 6 part visual piece that delivers a number of messages across a large space. Each message was selected to communicate in more then one way.
Created 2021
Light Garden
Lead Artist: Simon Holden
Created with the help of our artistsic partners, the light garden is a concept installation. The idea is to create a new projection tapestry each time the Light Garden is created. Invited artists can choose the visual that each element will show, or how the elements are interacted with.
Multiple artists take different approaches, chosing to in fill the back ground, or just the shapes, and also incorporating cameras, sensors, and audio into their live compositions.
Queenstown Central Christmas Tree
Each year we create a bespoke dressing for the christmas tree. What will we come up with for this year?!

Created 2019/2020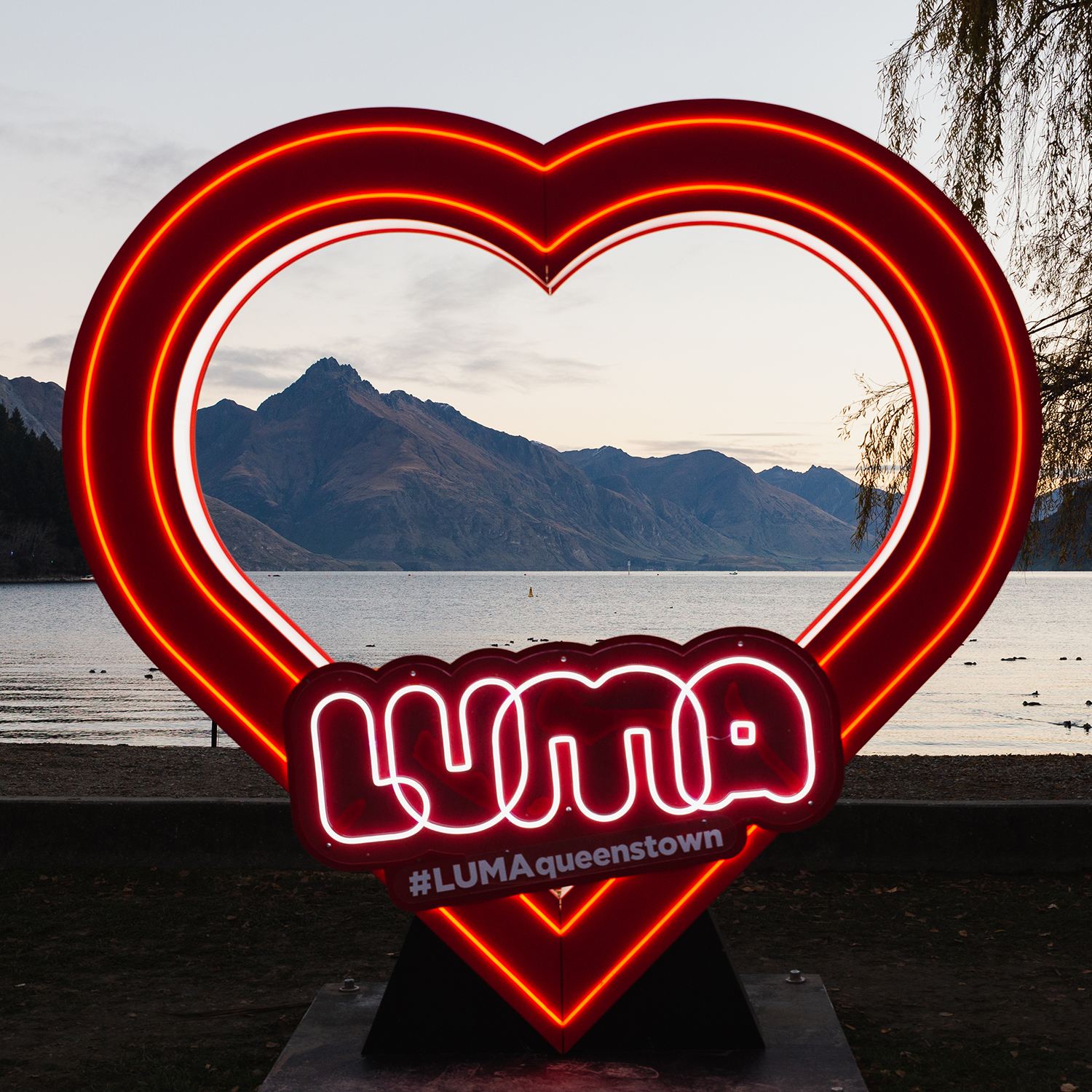 LUMA Heart
We wanted to create an "Instagram Moment" element for LUMA 2021. With the help of Angus Muir Design on fabrication, we came up with a fun concept that could be placed on the waterfront creating a beautiful setting for photographs and helping celebrate LUMA 2021.

Created 2021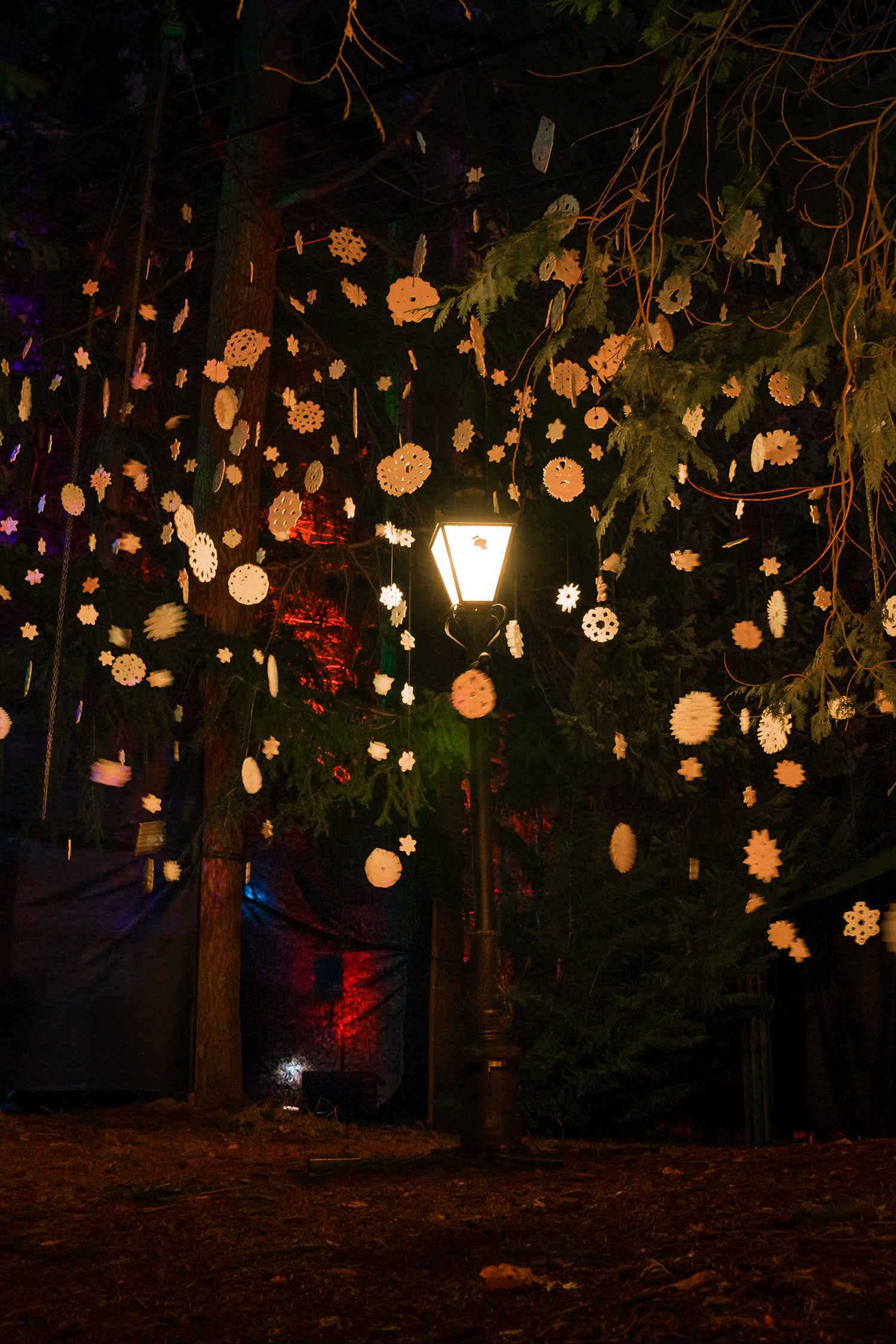 A STEP FURTHER IN
Lead Artist: Tim Buckley and Duncan Forsyth
Beautifully exectued scene from the Chronicles of Narnia. Participants entered though an old wooden door and had to pass between dozens of jackets in a huge closet, and were then greeted by over a thousand hand made snowflakes in a magical space.

Created 2021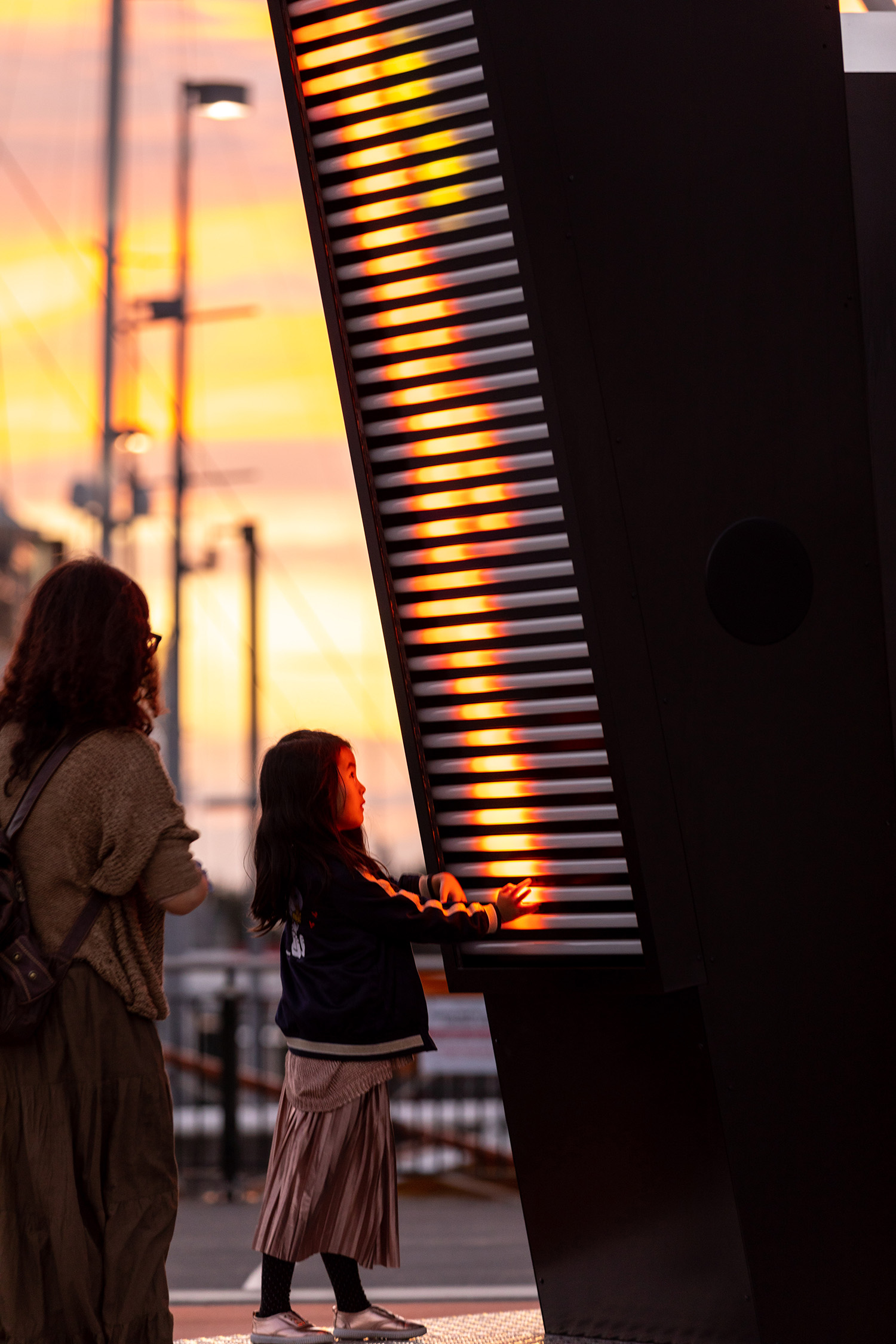 Trilogy
Lead Artist: Simon Holden
Trilogy is an interactive light installation. The sculpture has three large fully interactive light surfaces. Each pillar has its own unique sound and light elements elements, and together they create a crescendo light effects that come from your fingertips, with buzzing, zaps, bubbling water and lush sound effects.

Created 2019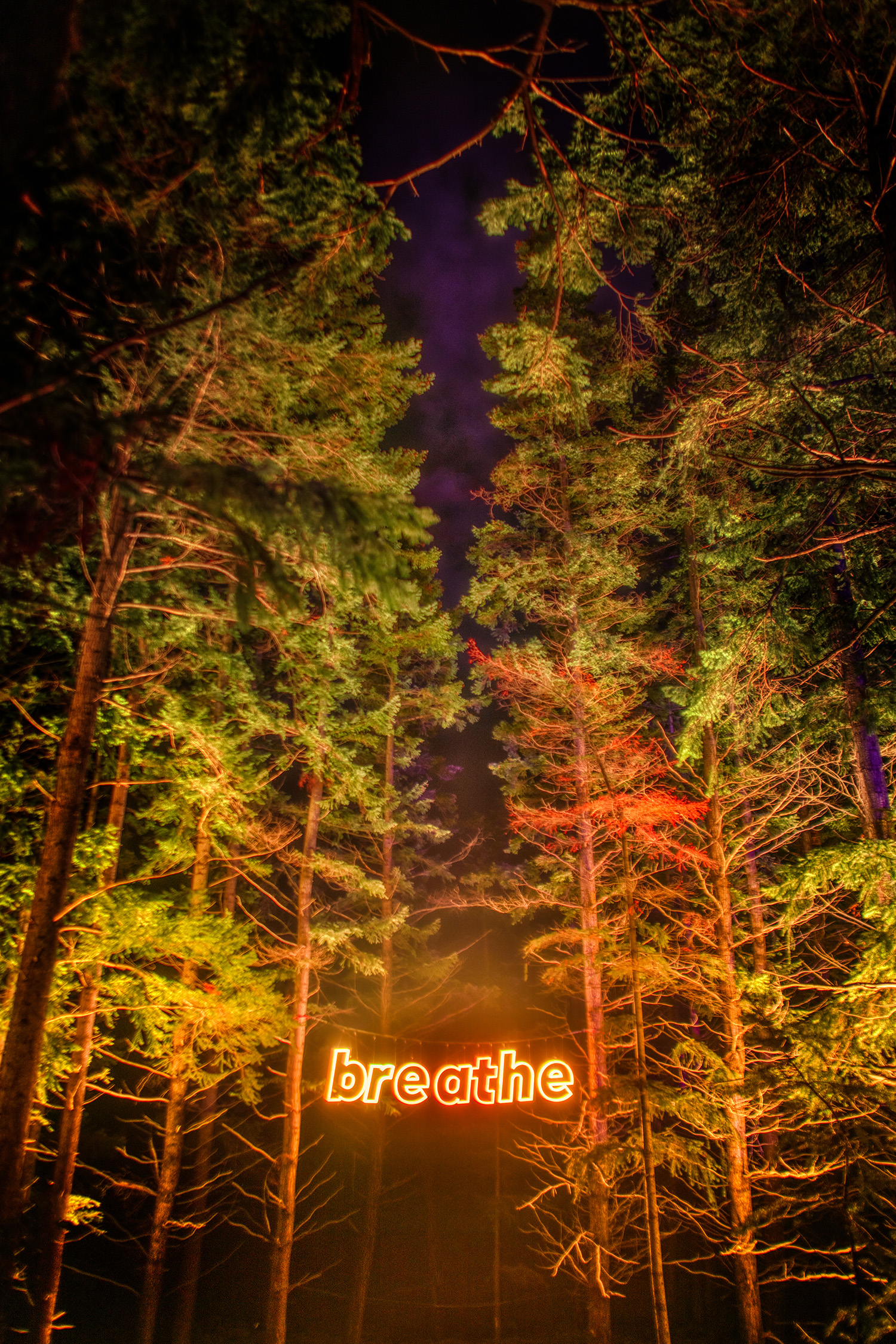 Breathe / Manawa Ora
Lead Artists: Dan Move
8m wide, 1.2m high luminous word breathe, together with 32 uplights pulsing in and out in timing with the ideal breathing cycle, deep in the forest.
Created 2019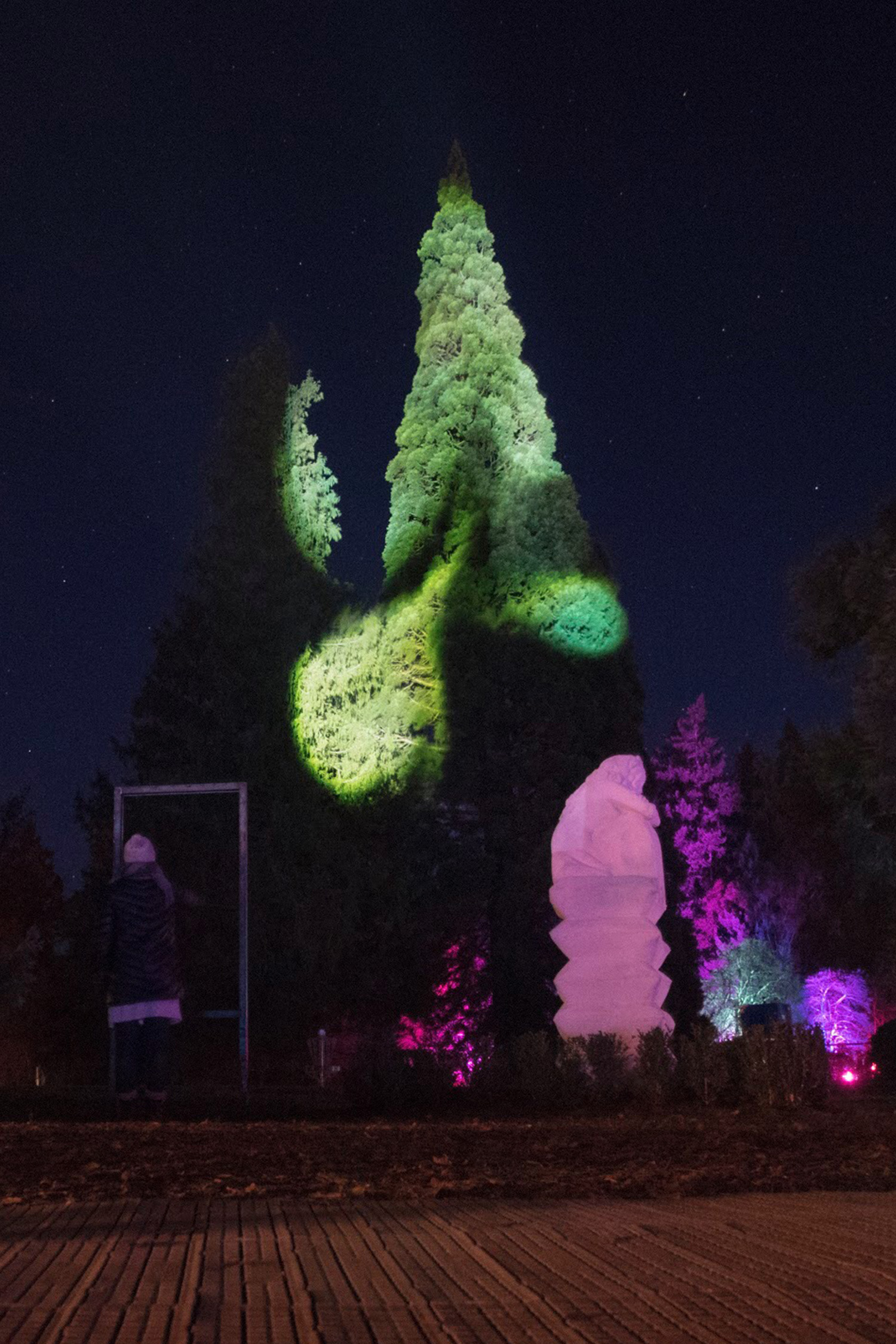 Ripple
Lead Artist: Simon Holden
Interactive fluid dynamic projection, participants play within a frame, and in front of them fluid shapes pattern the trees.
Created 2018.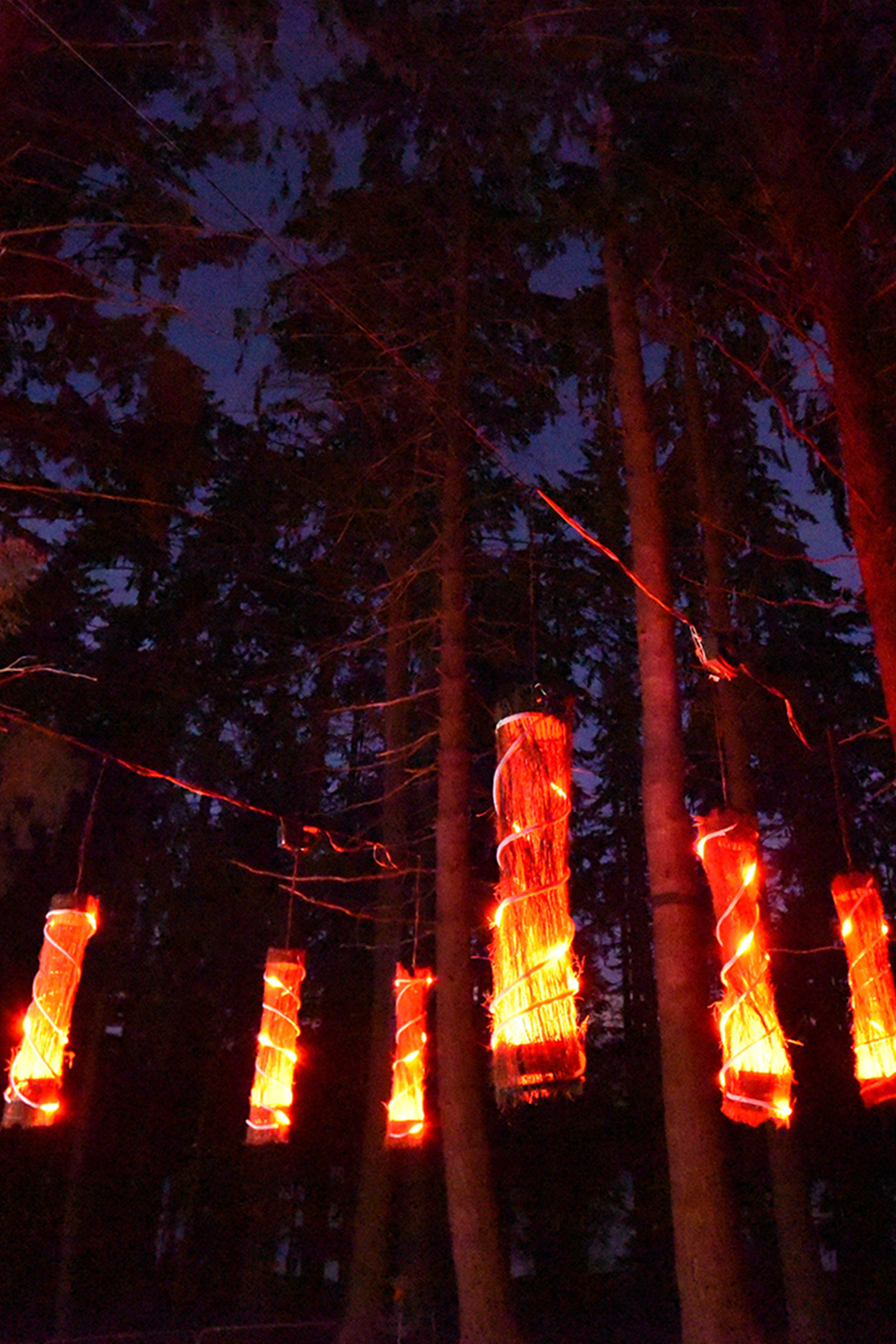 Cocoon
Lead Artist: Simon Holden
6 2m high luminous organic hanging lanterns, light from within, and snaking around the fibrous structure. 
Created 2019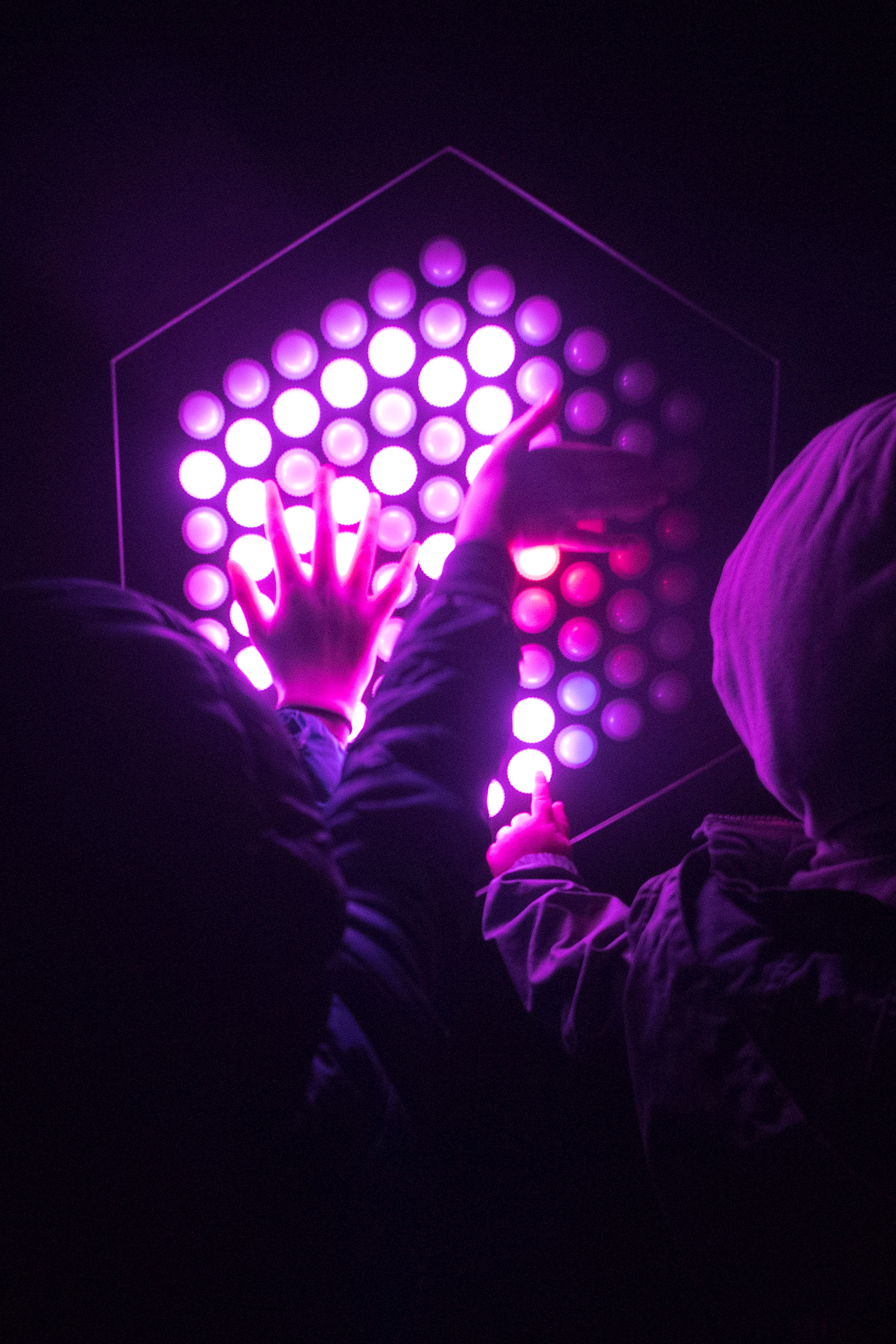 Phonogram
Lead Artist: Simon Holden
Interactive audio visual piece, using 128 sounds that can be played by touching the surface.
Created 2018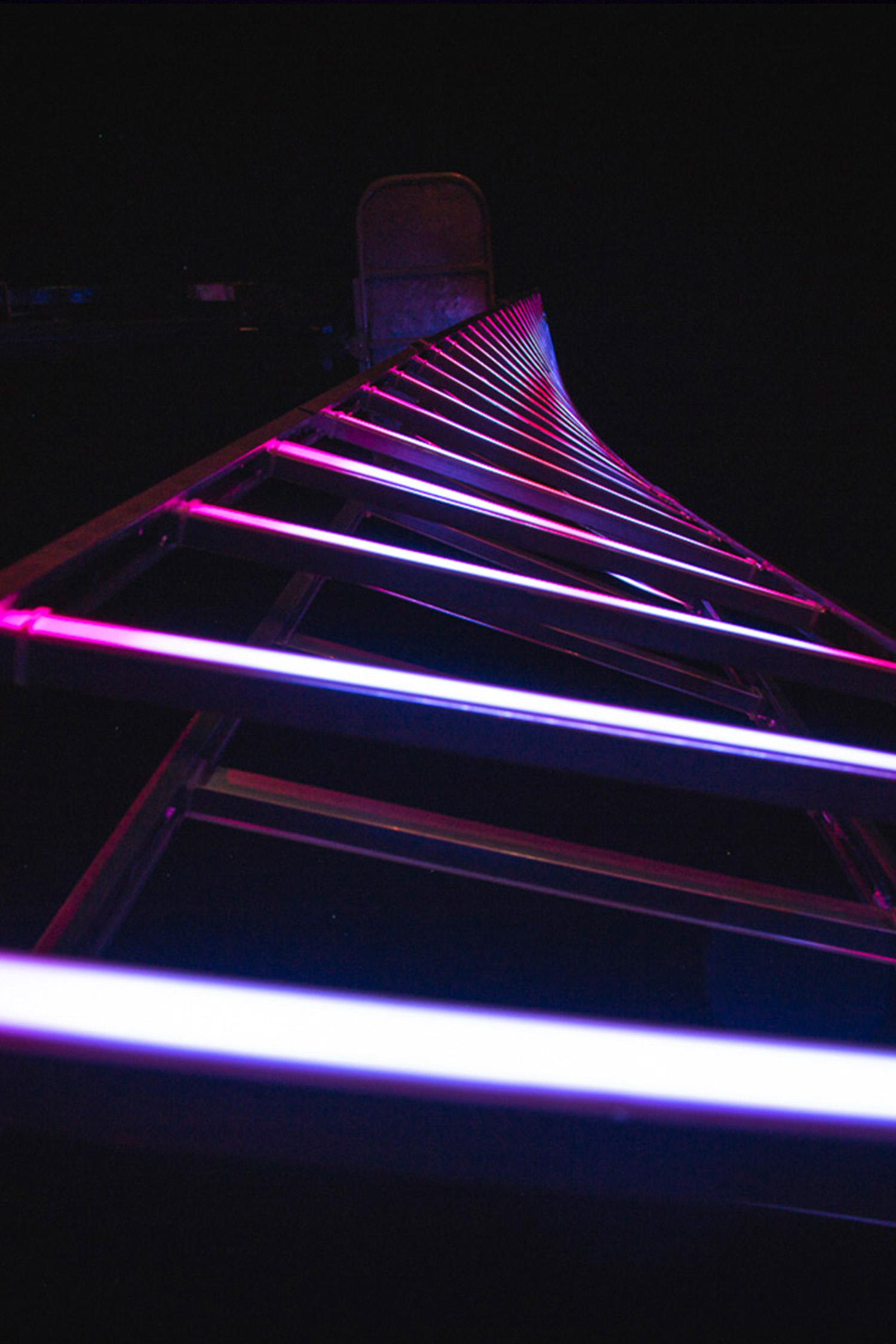 Ladder of Life
Lead Artist: Simon Holden
Interactive double DNA strand, participants push a single button, which alters the patterns up the ladder.
Created 2016